Who We Are
Our Philosophy
Children learn on a daily basis… with everything they see, hear, do and say. During the early years of life, children absorb so much information and detail, which sets the beginning stages of development in the life of the child. Pre-school enhances, nurtures, and helps with the development process of a child.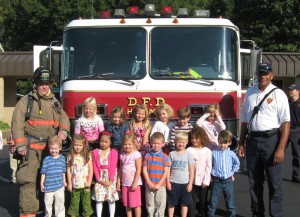 Aldersgate Weekday School is devoted to ensuring that each child who enrolls in this program will receive a quality and rich experience in setting a path for their education and development. By doing this, we have staff who are knowledgeable and skillfully talented in current child-care development. The staff along with the Director and the Pre-school Board supports the fact that children learn through play, structured activity and while doing the best that they can, independently.
We encourage children to "use their words" when trying to communicate with others.
We encourage children to share with their friends and neighbors.
We encourage children to take turns.
We encourage children to listen and be respectful of others.
We encourage children to notice others' differences and not to make fun of them, because being different is "ok".
We encourage children to explore the world with both eyes open and to ask as many questions as they need to.
We encourage children to do things independently and never give up.
We hope your child blossoms into the beautiful and bright flower that you planted, and will continue to grow and do so with the paths we have set forth for them. Our hope is that you, the parent, support us in all that we do and you too will be encouraged by their development and support them when they need your guidance.